Welcome to STAND & DELIVER, a fully interactive video and LIVE coaching program that will, in just a short period of time, turn you into the speaker you never dared to dream you could be.
My name is Matt Moran, and for the past two decades, I have been coaching executives at DELL, HCA, CAPITAL ONE, BP, GOLDMAN SACHS, MORGAN STANLEY, AMERICAN CREW, JOHNS HOPKINS, and NASA (to name just a few), empowering them with the tools they need to conceive, develop, and deliver presentations that GETS RESULTS.
Having spent the last two decades facilitating one-on-one coaching sessions and group trainings, I've taken the best components of each method of learning, and created a course that will forever change the way you communicate.
A program that...




Ask any of my clients, and they'll tell you that the results they continue to experience speak for themselves.


No two people want the exact same thing out of a presentation.

In this module, you'll learn about the Four Basic Behavioral Styles, and what each of them wants out of a presentation.
Identify the presentation and listening habits of each of the Four Behavioral Styles
Determine which behavioral style an individual 'leads with' in various communicative environments, and how to effectively speak his or her "language"
Identify the "cues and clues" given by the different behavioral styles in order to determine how to best tailor your presentation for maximum impact

In this module, you'll learn how to structure the opening of your presentation in a way that will capture your audience's attention right out of the gate, and effectively set the tone for your presentation as a whole

Decide what information to include in the presentation, and how to organize that information in the most effective manner
Creatively "hook" your audience in the first 10-15 seconds
Clearly and concisely frame your presentation title/goal in a manner that capture's your audience's interest and attention
Immediately communicate confidence, competence, and credibility
Inspire your audience to want to keep listening

In this module, you'll learn how to stand and move in ways that project confidence, competence, and credibility.
The importance of the "first impression," and how to make one
Techniques for "wowing" your audience without saying a word
Using gestures to "double down" on your message's overall impact
Connect authentically to your audience in a way that inspires them to trust you

In this module, you'll learn how to use your voice in ways that draw your audience in, and inspire them to act.
Command the attention of your audience without coming off as arrogant
Learn vocal tricks that create interest and intrigue for your audience
Use suspense and the "unpredictability factor" to maintain audience engagement
"Own" the room. Period.

In this module, you'll learn how to structure your message in a manner that is both engaging and easy-to-follow.

Discover how to craft your story in a powerful, memorable way
Master the art of the transitioning between topics
Learn how to truly influence your audience's thoughts and beliefs around your topic
Convey your value proposition with both humility and authority
Transfer knowledge in a manner that allows for long-term retention
Tackle difficult or highly complex subject matter with ease and eloquence
Learn the importance of "the close" and how to leave your audience wanting more

Video content

– Utilizing animation, humor, engaging graphics, and real-life examples, Matt Moran guides participants on a journey toward becoming truly world-class presenters. Nearly six hours of teaching content is broken down into roughly 8 to 12 minute easily digestible video segments, designed to be walked out over the course of several weeks or several months.

Supplemental worksheets

– Each video is accompanied by a set of worksheets that are strategically designed to allow the participants to immediately put what they have just learned into action. As they walk through the course, participants will gradually construct their own presentations using their newly acquired communicative 'toolkits.'

Four LIVE 60-minute coaching sessions

– At intermittent points throughout the program, participants will engage with Matt via LIVE video conferencing, where they will be coached in real-time on all aspects of the course curriculum. Participants will be encouraged to ask questions and bring to light any thoughts or concerns regarding the effective application of course material.

Email support

– Participants will have access to email support from both Matt and his team throughout the duration of the course.

Supplemental content

– with purchase of this course, participants will be granted lifetime access to all supplemental video, audio, and written site content, intended to both sharpen and expand upon the participant's presentation skill set.
Supplemental content may include topics such as:
Interviewing/Moderating Skills
Facilitating Q&A Sessions with ease
Building Effective Powerpoint Decks
Dealing with Difficult Audiences
Sales Presentations
Leading Conference Calls
Technical Presentations
Storytelling
Etc.
Note: Course may be purchased for individuals, or at various 'package rates' for groups/teams of two or more.

"We put forty-eight of our organization's VP's through Matt's presentation program, and the results were so impressive that we have now incorporated it into our company's regular educational offerings, and are utilizing it to groom our employees for leadership. Matt's program is unique in that it allows participants to be coached alongside their peers over the course of several months, so they are able to apply what they are learning to the presentations they give as they move through the course, much like learning a new sport or musical instrument. And at the end of the day, the results are unlike anything we've seen in this arena. We very much look forward to a continued partnership with Matt, and highly recommend his program."
- Steve Tarkington, Vice-President (HCA Healthcare Center for Clinical Advancement)
"Matt has influenced our organization at its highest levels, and we are still realizing returns on our investment."

- Daniel J. Porter, Director of Talent Management (N.E.W., Inc.)
I have been in sales for over thirty-five years, and I've sat through countless sales trainings. All I can say is, 'Where the h#ll has this program been all my life?!?!' This is hands down the best, most game-changing course I have ever, EVER taken."

- Gary Krieg, Sales Executive (Omni-tec, Inc.)
For the past six years, Matt has been my 'go to' guy for all things presentation related. He's my personal speaking coach, and the number one person I turn to for coaching my teams to success."
- Suzanne Miglucci, CEO (publicly traded Charles & Colvard

"Based solely on word of mouth, I brought Matt in to deliver a one-time sales coaching seminar on how to more effectively drive revenue. In short, Matt's intuitive 'know-how' blew us all away, and ultimately increased our bottom line in a substantial way. We are continually looking for new ways to incorporate his coaching into all aspects of our business."
- Brian Weissmann, Director of Sales (Southern Graphic Systems, Inc.)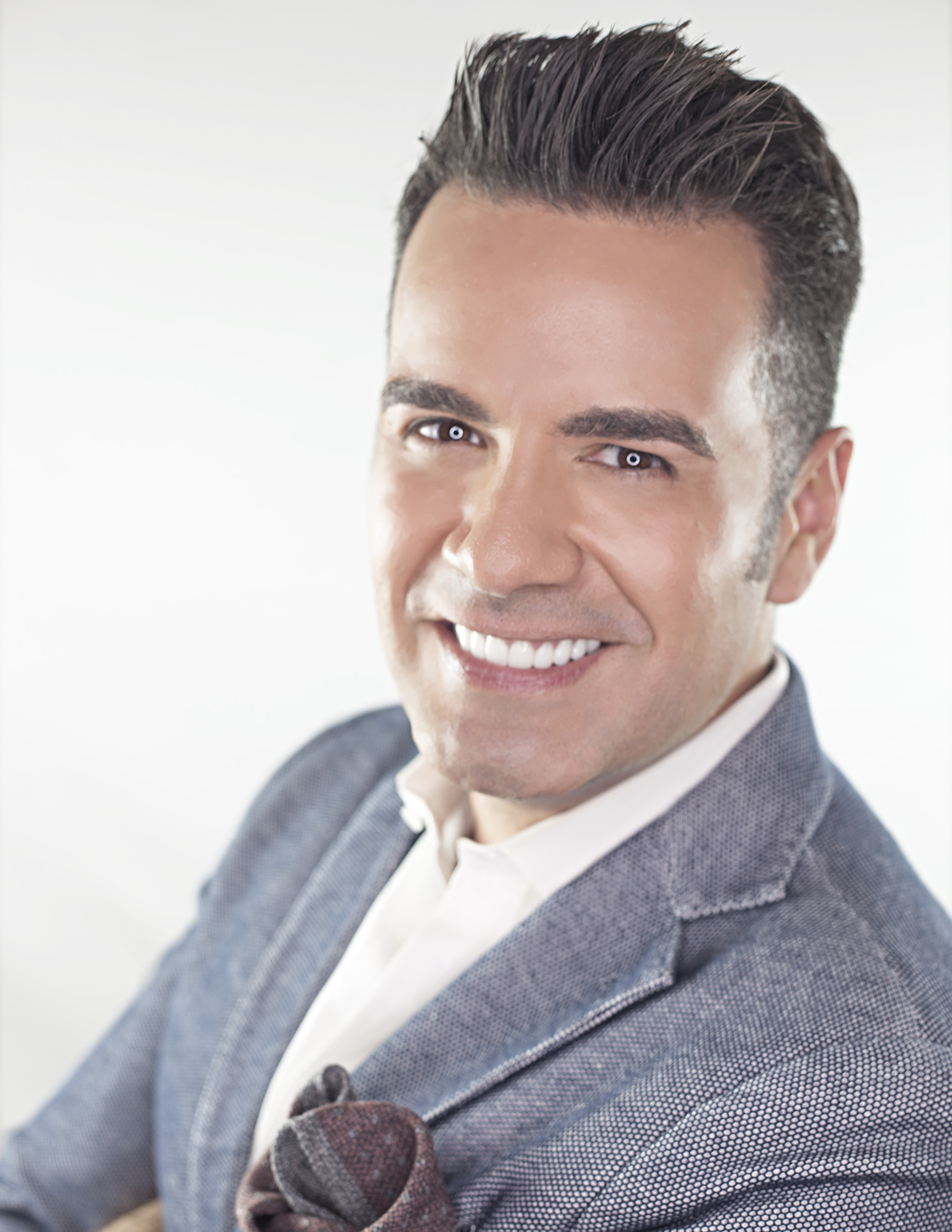 For the past two decades, Matt Moran has coached professionals all across the globe, helping individuals and teams to present themselves both internally and to the external marketplace with excellence and precision. Through his training and one-on-one coaching, Matt has worked with Fortune 500 companies in nearly every industry, transforming the often daunting task of public presentation into one of simplicity and confident ease.
By balancing theory with practice, Matt works intuitively to fine-tune each individual's presentation style, and is often regarded for his unique ability to connect almost instantly with even the most skeptical course participants. Industry leaders such as Dell, Capital One Bank, Baker Hughes, and Johns Hopkins University continue to collaborate with Matt to keep their executives at the top of their game.
In addition to his coaching, Matt frequently serves as a host/emcee at corporate and entertainment events throughout the U.S. and Europe. He is also an accomplished songwriter, with songs recorded by Grammy-winning and multi-platinum artists, as well as performed on Larry King, The View, CNN, Regis and Kelly, and Good Morning America. He is a featured columnist in several nationally known magazine publications, and continues to balance his passion for improving both individual and team performance with his love of music and the arts.
Clients Include (but are not limited to)...